Thanks Bob Simms!
Our Annual Dunkin Doughnuts Get-Together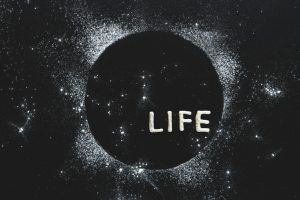 Well Bob, bet you did not think you would be the topic of my blog this week.  But I had to delay recording my next podcast with Keith Chatham – PrecisionFit Golf in Kerrville, Texas for a week, because of some medical goodies – so that interview will be live next Monday.
But back to Bob Simms – coach of the St. John Fisher College Golf Team in Rochester, New York – and a great friend.  Every year he and I get to do Coffee And Learning when I travel to the Rochester area for Thanksgiving.  I always look forward to our yearly visit.  Here are a few of the things that came out of our get together this year….
Bob is a USGA rules official – and he shared this link on the Major 2019 UGGA Rules Updates.  Enjoy this great summary.
He asked me a GREAT question – "what about all of the technology we have available, is it helping us to improve or not?"  I believe yes but it matters who uses it and how they use it.  And this is a big reason I am doing my next podcast interview with Keith, to talk about some of the most important ways that Launch Monitor technology can be used in true custom club fitting.
Finally the major theme of this year's coffee – and in fact, most of the ones we have had – is SUCCESS.  What's it take to be successful – in golf, coaching, custom fitting and putting instruction, anything.  Bottom line – there are no "gimmies" to creating success – if it matters, you have to do the work, and often over a long period of time and often with a lot of sacrifice of other things in your life.
Thanks Bob – you make a huge difference in my life!
I CREATE EXCEPTIONAL GOLF CLUBS
SO YOU SHOOT LOWER SCORES!
TONY