Create More Center Face Driver Contact:
Some Thoughts To Help You Improve!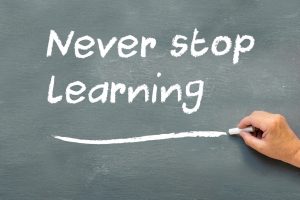 How well do you hit the center of the driver face compared to the pros?  Adam Young from Adam Young Golf found this neat data that Ping created that illustrates "us and them!"
Creating center face driver contact is more important to your golf game and your golf performance than you might realize.  Yes, center contact creates more ball speed and longer drives. But also – as this interesting TrackMan article from my recent newsletter illustrates – where you make contact on the driver face can influence your driver ball flight and the dispersion of your golf shots.
Is this an area where you are looking to improve your game?  Well, for most of us the answer is likely yes, and here are some simple LEARNING ideas you can apply to improve your driving performance.
Where do you make contact on your driver face?  Well, one learning option is the old standby – Dr. Scholl's Foot Powder Spray.  Another even simpler option, though, is that often you can see the impact of the golf ball on the clubface after a shot.  Wipe the face clean before you hit the ball, then look. What do you learn?  Are all of your impact locations the same, or do they vary?
The next time you practice, hit 10 drives on the range and after each shot look at the impact location.  What does this information tell you?  Also – see if you can make vary the location of the strike on the face and understand how you change that impact location.  Can you learn what it takes for you to create different contact locations, and in particular center contact?
Finally, on the course when you play – after every drive you hit look at the face and the impact location.  Did you learn anything compared to the actual ball flight you created?
Some information is available for you to improve your driving from every shot you hit – why not use it!!
=========================
All of you may not know that THE Golf Improvement Podcast this week was named one of Feedspot's Top 25 Golf Podcasts!  Thanks to everyone I have done podcast interviews with, and to all of you listeners – I plan to continue to create great content to help you Play Your Best Golf!
I CREATE EXCEPTIONAL GOLF CLUBS
YOU SHOOT LOWER SCORES!
TONY