Podcast: Play in new window | Download
Paul Dewland Shares His Powerful
"Do The Right Things" Message With Golfers!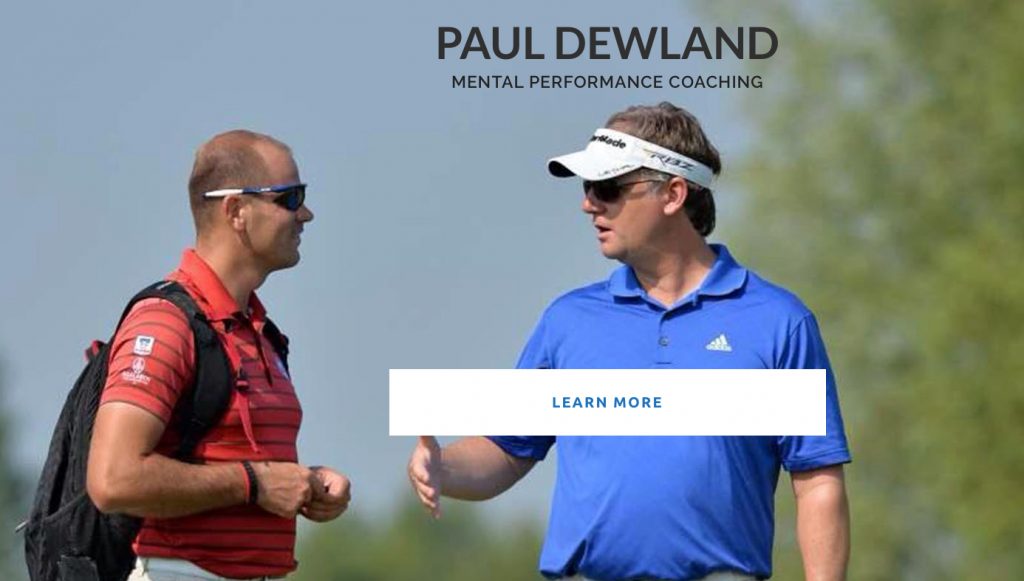 Welcome to Episode 122 of THE Golf Improvement Podcast!  Dedicated to sharing useful information on true custom club fitting, short game improvement, and effective practice techniques.  I Create Exceptional Golf Clubs – You Shoot Lower Scores!
Show Notes:
Podcast Interview with Paul Dewland from Paul Dewland Golf – Mental Performance Coach in Orlando, Florida.
Paul shares His Personal Story – what started him down the road to becoming a Mental Performance Coach.

He talks about some of his personal "A Ha" moments – that helped him to develop the personal skills to help others to perform their best.

Paul discusses the value of understanding things we Directly Control – that we Influence – and that we have No Control Over – and how understanding these can help our golfing performance.

He shares some of the most important Skills that he always emphasizes to help golfers to improve.

Paul talks about some differences in working to help professional golfers, recreational golfers, and young golfers who are starting to learn the game.  

He shared his definitions about what Professionals Do, what Amateurs Typically Do, and what Coaches Need To Do.

Finally, Paul reminds us that "If you do the right things the right way, it is impossible NOT to improve."
Paul THANKS For Sharing Your Inspiring Knowledge With Golfers!
Useful Web Links:
Learn more about Paul Dewland – Paul Dewland Golf – CLICK HERE!
SHOUT OUT! – Gavin Parker, Salisbury Golf Academy – CLICK HERE!
I Create EXCEPTIONAL GOLF CLUBS
You SHOOT LOWER SCORES!
TONY