Attending The 2019 PGA Equipment Show:
Every Day – Every Year – A Little Smarter!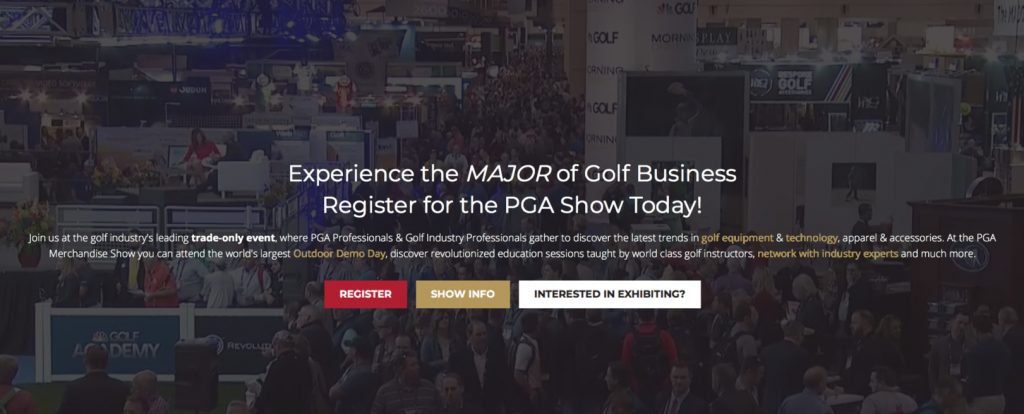 A number of years ago one of my mentors, Dana Upshaw (brilliant true custom club fitter – retired – and still sharing his knowledge!) shared something I always remember.  He was VERY proud that he attended the PGA Equipment Show every year.  For him, this was part of his yearly training to improve as a Golf Club Performance Expert.  His commitment to training always resonated with me.
I have been attending the PGA Show every year since 2010.  It never gets old to get to attend, and there is always a tremendous "buzz" at the event.  But my motivations have been more about the learning and the connections than about the buzz.
I already have a list of about 75 booths and people I plan to visit – some (like Mizuno, Miura, Diamond Golf, Aerotech, Aldila, KBS, SAM PuttLab, and others) are to catch up with new developments and people.  Some (New Level Golf, Eagle Rebirth Golf, Tour Edge Golf) are to learn about new possibilities that can help me be a better Golf Club Performance Expert.

I expect I will discover a few other exhibitors of golf improvement technology that I will learn about, and that will get me excited.

Finally, I will try to sort out some of the "buzz" and some of the "fluff" from companies talking about new equipment technology developments.  
I can't wait to attend the Show again – and to learn new things – and to meet and connect with great golf industry experts – and to get just a little smarter to help Golfers Play Their Best!!
I Create EXCEPTIONAL GOLF CLUBS
You SHOOT LOWER SCORES!
TONY