Podcast: Play in new window | Download
Learn About "Fluid" Practice!
From Steven Yellin –  The Fluid Motion Factor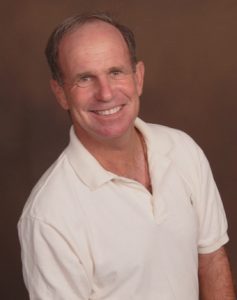 Welcome to Episode 146 of THE Golf Improvement Podcast!  Dedicated to sharing useful information on true custom club fitting, short game improvement, and effective practice techniques!  I Create EXCEPTIONAL GOLF CLUBS – You Shoot LOWER SCORES!
Show Notes:  Welcome back Steven Yellin, creator of The Fluid Motion Factor – a Revolutionary Golf Program!
Steven talks about the great success that Scott McCarron (Champions Tour) and Gaby Lopez (LPGA Tour) have had using Fluid Motion Factor program principles.  Amazing!

He discusses some of the basics of the Fluid Motion Factor program and the benefits golfers get from applying it in their games.

Golfers and swing changes! Steven shares what golfers need to attend to to ensure they can effectively make meaningful swing changes.

He talks about some of the Major Misconceptions golfers have for how to practice effectively – and what REALLY needs to be practiced.

Finally, Steven talks about his exciting new partnership with Ikonik Golf – a new digital golf academy builder tool.
THANKS STEVEN for helping listeners to Drink The Fluid Juice!
Useful Web Links:
Learn more about The Fluid Motion Factor Program – CLICK HERE!!
Connect with Steven's Facebook page – CLICK HERE!!
Purchase The Fluid Motion Factor book – CLICK HERE!!
Learn about IKONIK Golf – CLICK HERE!!
Shout Out!
To Diamond Golf International – supplier of Wishon Golf custom club fitting components – and dedicated to great service to true custom club fitters around the world!
I Create EXCEPTIONAL GOLF CLUBS
You Shoot LOWER SCORES!!
Tony