Podcast: Play in new window | Download
Cap'n Clubmaker Is Published!
Tom Wishon Shares Some Of The GREAT Content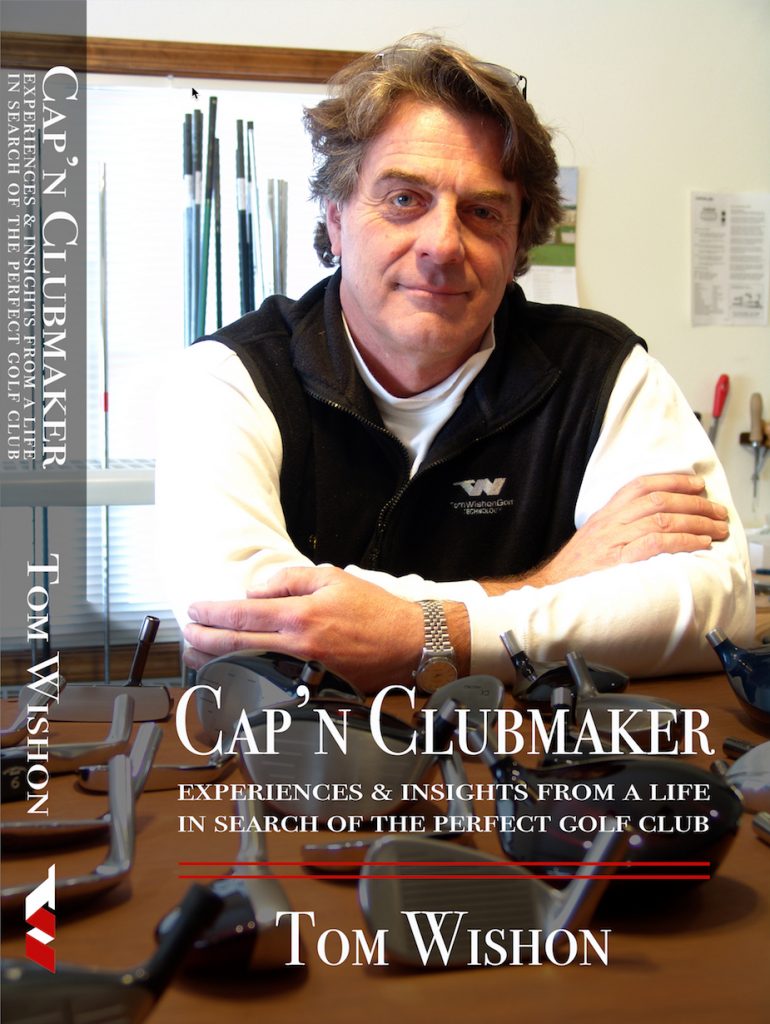 Welcome to Episode 148 of THE Golf Improvement Podcast!  Dedicated to sharing useful information on true custom club fitting, short game improvement, and effective practice techniques.  I Create EXCEPTIONAL GOLF CLUBS – You Shoot LOWER SCORES!
Show Notes:
Tom Wishon from Wishon Golf shares some of the stories and information in his newly published book Cap'n Clubmaker – Experiences & Insights From A Life In Search Of The Perfect Golf Club.
Tom "retired" in October 2016.  He shares what "retirement" has been like for him – pretty great!

He talks about why he decided to write Cap'n Clubmaker.

Tom The Storyteller (!) shares 5 of the 53 personal and fun stories that make up the first part of his new book.

The second section of the book is titled "The Insights: The Key Points I've Learned in the Search for the Perfect Golf Clubs."  He talked about why he decided to include this valuable section for club fitters and golfers.
Two of the chapters in the second part of the book are Iron Head Design and Driver Head Design.  Tom shares some of the information from these two book chapters.
Finally, Tom dreams a little in A Look at the Future of Golf Clubs.  You will be surprised at some of the things he discusses here!
Do you love golf and want to play your best? – Are you a custom club fitter and want to improve? – BUY THIS BOOK!! – THANK YOU TOM!!
Useful Web Links:
Learn more about Tom Wishon and Wishon Golf – CLICK HERE!!
Cap'n Clubmaker is available NOW to custom club fitters and club makers through Diamond Golf International.  In early to mid April, it will be available on sites like Amazon.com.  I will let readers know when it is available for general public purchase. 
Shout Out!!  My hopes and prayers for everyone in the United States and the world, that we can join together to defeat the Covid19 Virus.
I Create EXCEPTIONAL GOLF CLUBS
You Shoot LOWER SCORES!
Tony