Podcast: Play in new window | Download
Putter Weighting 101
Bruce Rearick Shares Some VALUABLE Insights!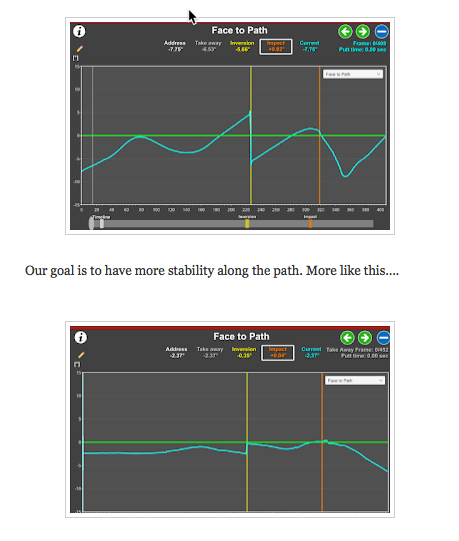 Welcome to Episode 149 of THE Golf Improvement Podcast!  Dedicated to sharing useful information and insights about true custom club fitting, short game improvement, and effective practice techniques.  
I Create EXCEPTIONAL GOLF CLUBS – You Shoot LOWER SCORES!!
Show Notes:
Welcome back putter fitting guru Bruce Rearick from Burnt Edges Consulting in Indianapolis, Indiana.
Bruce shares some of the most interesting things he has been doing in the past year.

Why Is Putter Weighting Important? – and maybe more important that we have realized it was in the past?

Bruce talks about two of the most important elements of Putter Weighting – Total Weight and Putter Head Weight.  He discusses some of the ways these two fitting elements can influence a putting stroke.  AND he also talks about the importance of Putter Weight Balancing to putting performance.

Are Heavy Putter Headweights good for golfers – why not or when?

Bruce shares some inside information about his personal putter, how he fit himself for it – and what you can learn from what he did.

What is the role of Putter Counterweighting in putter performance – how much is right, how much is too much?

Final words for golfers – getting the right Putter Weight and Putter Weight Distribution matters to help a golfer to Make More Putts!
A Fascinating Interview And Information Bruce – THANKS!!
Useful Web Links:
More about Bruce Rearick – Burnt Edges Consulting – CLICK HERE!!
(Especially read "Does your putter need to go on a diet?")
Bruce Rearick's Facebook page – CLICK HERE!!
Shout Out!
My personal prayers for everyone who is suffering with COVID 19, and with all of the special people who are helping our country overcome the virus.  Everyone Stay Safe!
I Create EXCEPTIONAL GOLF CLUBS
You Shoot LOWER SCORES!!
Tony