Golf Improvement On Line:
Stay Home – Stay Safe!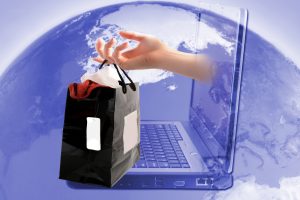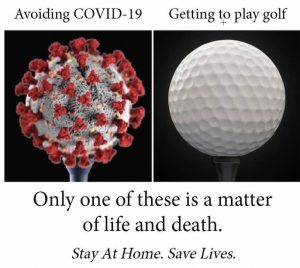 Wow a first in the 12 years of my blog – TWO images!  These reflect two competing things that are on my mind.
Last week with my fitting friends I got on my soap box and said "I will never create an on-line custom fitting option for golfers."  Pretty quickly I got a lot of feedback (that is a gentle way to put it!) that I had my head up my ….  Yes nothing will ever be as effective as a face to face custom fitting session.  But right now especially, finding ways to give golfers options may be what they need.  I am now collecting information to put on my web site so that golfers can reach me if they want to pursue a custom fitting on line.
And – how did this happen? – without me even trying to promote it – I had one contact who may ultimately do an on-line based club fitting – and two contacts who I helped to improve their putting performance.  
The second driver for the post today is the second image – thanks to James Ridyard from Short Game Secrets.  I applaud all of the golf pros and their staffs who are doing things to keep golf courses open.  But for me I can live without golf right now – it can wait.  And – again interestingly – I am fully engaged at home with webinars, etc. to help me improve my business and golf game.
So from me to all of you – STAY SAFE!  
If you have issues with your present golf clubs, or are looking for ways to improve your putting performance – reach me through my Contact Page.
AND finally if you are looking for some good on-line content to occupy your time over the next few days – sign up for the April 14-16 2020 Consistent Golf Summit.
STAY SAFE!
Tony