Podcast: Play in new window | Download
How To Win YOUR Gold Ball!
Creating Gold Ball Days
Bob Litwin Shares His Insights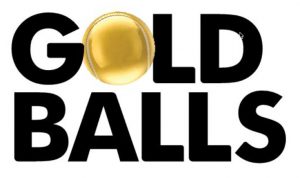 Welcome to Episode 152 of THE Golf Improvement Podcast!  Dedicated to sharing useful information on true custom club fitting, short game improvement, and effective practice techniques.  I Create EXCEPTIONAL GOLF CLUBS – You Shoot LOWER SCORES!
Show Notes:
Welcome back Bob Litwin – World Championship Tennis Player, Performance Coach, and author of the best selling book Live The Best Story Of Your Life.
Bob shares what the past few months have been like for him during the pandemic – AND some valuable learning experiences he had.

In mid March Bob started writing a daily email Bob's Quotes – he shares how this started, and two of his favorite quotes!
Before the pandemic, Bob did a video presentation titled "Finding Your Gold." He talks about the three important principles that each of us can use to find OUR personal gold.

He expands on a few of the important elements of his three principles – Loving Your Personal Process, Training Out What Interferes, and Writing Your Stories.

He shares (I think openly for the first time) his recent very positive experiences with doing daily Transcental Meditation and how that is becoming a game changers in his life.
Thanks Bob – Keep Being An Agent For Change!
Useful Web Links:
Bob Litwin's web site – CLICK HERE!
To purchase Live The Best Story of Your Life – CLICK HERE!
To contact Bob directly to receive Bob's Quotes, and also to learn more information about Transendental Mediation – email him at litwinbob@gmail.com.
Shout Out! 
No Shout Out today, just a small portion of one of Bob's Quotes…
"It's a tough time, people are on edge and enraged.
Seek to understand, to relate and to find tolerance."
I Create EXCEPTIONAL GOLF CLUBS
You Shoot LOWER SCORES!!
Tony