Podcast: Play in new window | Download
Flow, The Power Pellet?
Well – It Is For Gavin Parker!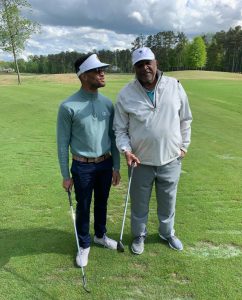 Welcome to Episode 153 of THE Golf Improvement Podcast!  Dedicated to sharing useful information on true custom club fitting, short game improvement, and effective practice techniques!  I Create EXCEPTIONAL GOLF CLUBS – You Shoot LOWER SCORES!!
Show Notes:
Welcome back good friend Gavin Parker – PGA Member and Academy Director of the Salisbury Golf Academy at the Salisbury Golf Club in Midlothian, Virginia.
Gavin shares some of what his life has been like the past few months, and especially the past few weeks.  Lots of change in our country!

What does FLOW mean to Gavin – we learn his amazing story.

He shares some of what he has learned about FLOW and especially how to create FLOW states in golf and in life.

Gavin and I share the most amazing FLOW experiences we have had in our lives.

He talks about how he helps golfers of all levels of interest in the game to create FLOW in their games and their lives.

Finally, Gavin ends with sharing a little information about two other wonderful programs for young golfers – Operation 36 and Discover Golf.
Thanks Gavin – Please Keep Being YOU!
Useful Web Links:
Connect with Gavin on Facebook – CLICK HERE!!
Learn more about Operation 36 Golf – CLICK HERE!!
Learn more about Discover Golf – CLICK HERE!!
Shout Out!
THANKS to one of my long term trusted golf component suppliers The Golfworks!
I Create EXCEPTIONAL GOLF CLUBS
You Shoot LOWER SCORES!
Tony