You Don't Know Until You Test!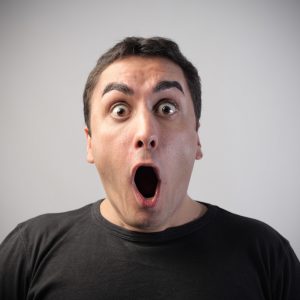 Surprises are wonderful – and by their nature not necessarily expected. A golfing friend recently purchased a set of Mizuno JPX 850 irons from me (True Temper XP 115 R flex taper tip shafts) and the performance testing we did indoors showed good performance results. But – before doing the final build of any iron set – I always build one or two test clubs and have the golfer hit shots outside on the range, to confirm performance where he can see actual ball flight.
I am a big believer in building golf clubs to MOI (Moment of Inertia) rather than Swingweight Matching – in 2009 I wrote a post discussing the difference and the value of MOI Matching. For this golfer I built two test clubs – a 6 iron and a 9 iron – to the MOI specs from the club fitting.
So – we went on the range and he hit some shots and the results looked good. But during these types of final tests, I always like to add some weight (with lead tape) to the test clubs and "see what happens." Well – first 9 iron shot with 2 more grams – OBVIOUS 10 yards more carry distance! I watched him hit some more longer shots with the added weight. Then we went back to the 6 iron and added more weight – same results – about 10 more yards carry distance.
Now – I cannot tell you exactly why this happened for this golfer. For sure the golf clubs became – with just a small amount of added weight – a better fit for him (improved feel and performance). But I DO know that we would never have found the correct final "best fit" without this final testing step. As good as it gets!
Taking YOUR Game To New Heights!
Tony