A Putting Myth – A Putting Epidemic?
Creating Great Putting Speed Control!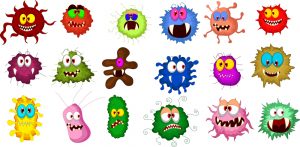 John Dunigan in his new putting book "Hole It!" talks about what he calls "an epidemic in golf." That myth is "Make a short backstroke and accelerate through impact."  Until recently I was not convinced that this is an epidemic – but now I am not so sure.
I recently started working with members of the Roane State Community College golf team on evaluating their Speed, Read, and Line putting skills.  About 2 weeks ago we did some testing on the Centennial putting green.  Right next to this green is the green for the 9th hole.  So I watched about a dozen groups of golfers come through and putt on that green – and 70% to 80% of the golfers used short backstrokes with accelerating forward strokes.  
Why is this a myth? Well, with a short backstroke a golfer has no alternative but to try to control speed by accelerating through the ball.  And this is a difficult if not impossible way to control speed.
Is this a disease that you are afflicted with?  If you have speed control issues in your putting, it is possible.  Here are some starting things to consider to help you…
First watch the Tour Pros – and see what they do when they stroke putts, particularly in the 20 to 40 foot length range – you will see that all or most all of them have symmetry in their back and forward strokes.
Second, watch this short video from my friend Preston Combs – "The Accelerating Putter" – to see more details on accelerating and symmetrical strokes.  Which one looks better for you?
Third – what do YOU do?  For long putts, have someone take a video of your stroke, and/or feel the relative backstroke and forward stroke lengths.
Fourth, if "short and accelerate" is your putting concept for creating speed – DUMP IT!  Find a putting coach near you who can help – think Stroke Symmetry!!
Knowledge Of The Truth Is The First Step To Improvement!
I Create EXTRAORDINARY Golf Clubs
You SHOOT LOWER SCORES!
TONY