Learning From Bubba Watson's Golf Clubs!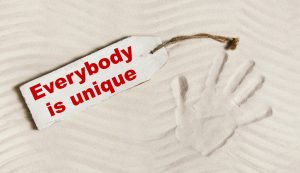 Bubba Watson won the Tour Match Play event this year – his second win this year. So, as always, there was an on line "What's In The Bag" web post about the specs of his clubs – to read this CLICK HERE.  There are some interesting insights that we can learn from his clubs – to help all of us Shoot Lower Scores.
First of all – Bubba is 6 foot 3 inches tall.  So you might think that his clubs are a bit different than "standard."  I am certain he chooses his club specs to help HIM to Shoot Lower Scores.

The specs of his irons to me are No Surprise.  A little over standard length most likely because if his height.  Also though – he plays irons with "traditional" lofts – his 6 iron is 30 degree loft – not 26, 25, or 24 degree loft like some of the newer iron designs OEM club designers want us "mortals" to play.  Traditional lofts allow him to have good distance gapping in his irons, and also good gapping in the wedges he plays.

Driver – 44-1/2 inches long.  6 foot 3 inches long, bombs the ball – 44-1/2 inches long.  Not 45-1/2 inches long like the standard drivers we can buy.  He doesn't give up any distance by his driver length choice!

Fairway wood – 13 degree loft – 42 inches long.  Well, less loft that most of us should play in your longest fairway wood.  But 42 inches long – most "standard" 3 woods are 43 inches long or longer.  No wonder so many golfers have trouble hitting 3 woods.

Finally – his grips – whoa! – This Video provides details on the unique size grips that he plays.  Bubba Grips!
Bottom Line from this information – Bubba and Tour Players are Unique and their clubs are Unique to them.  We are ALL Unique and Special – and we deserve to play with golf clubs that reflect this!
BONUS FUN! – if you have time, enjoy listening to the first 19 minutes of this Seth Godin Akimbo "I See You" Podcast.
Bringing YOU The Custom Club Fitting Experience
Of Your Life – AND Lower Scores ALWAYS!
TONY
CLICK HERE – Receive My Blog and Podcast Posts by eMail!