COVID-19 Custom Fitting:
Creating A Win-Win Safe Environment!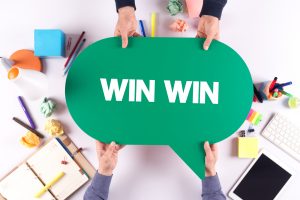 It's been exciting to start getting golfers to contact me for future custom fittings and putting sessions.  Right now though, I have had to tell them that we will have to wait until at least June 1 to get together – in their best interests and in mine.  I am taking a very careful look at the precautions to put in place to create a safe environment – for golfers and for me.
Some of the "safety first" elements that I know need to be in place for golfers are…
First And Foremost – SAFETY for the golfer and for me are THE FIRST PRIORITY.

Before any session, send the golfer a note of written guidelines for how the session will be safely conducted.

Ask the golfer to, before arriving, clean the clubs he/she brings to every fitting session.

Measure the golfer's temperature before he enters my fitting center, and have the golfer thoroughly wash his hands as the first step to coming in.

Set up cleaning stations in the fitting center so that I can clean the golfer's clubs before testing, and also clean all of my test clubs before and after a golfer hits them.

Maintain social distancing at all times during a fitting or putting session.  And I will wear a mask and gloves at all times.

Do "One Ball Fittings" – thanks

Frank Viola!

– and having golfers bring in only the clubs they will need to use during a fitting.

Be sure that surfaces in the fitting center – like the portion of the net that the golfer will hit into, and the hitting mat – are clean.

And there will be more – I am thinking through all it will take to get back to business very carefully.
Thanks to many of my custom fitting friends who have been providing input on everything needed to get back in business safely.
And to all of you reading this – if you are considering being fit for clubs or working with someone to improve your putting – make sure you know you will be in a safe environment.
That's it for today -enjoy this Thoughtful Video – Protect YOUR Circle, Stay Safe.
I Create

EXCEPTIONAL GOLF CLUBS
(AND A Safe Fitting Environment)
You Shoot LOWER SCORES!
Tony