Bob Litwin Quotes:
Some Daily Inspiration!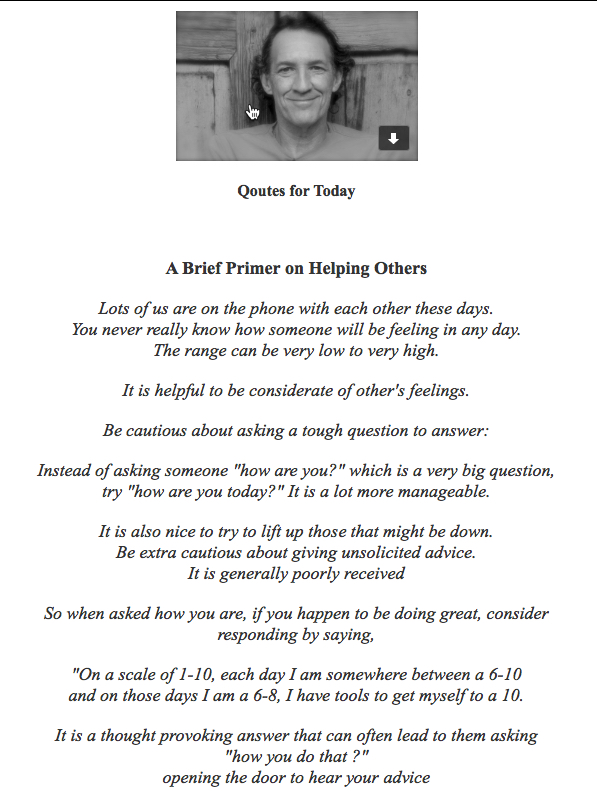 I hope some of you will be saying "What, No Podcast?"  Well, here is a little goodie that you might use as a worthy substitute.
I did Podcast Interview 103 with Bob Litwin, world champion tennis player and author of a wonderful book Live The Best Story Of Your Life. It is an interview you may enjoy going back and listening to.
But Bob has also been doing a daily inspiring email he calls Bob's Quotes.  Little pieces of inspiration worth reading.  You can subscribe to receive these by subscribing on his web site at BobLitwin.com. We all need a little more inspiration – THANK YOU BOB!!
Me? – I am just keeping on keeping on.  New putter and golf bag coming today, a new podcast interview with David Orr that will be live next Monday – AND hopefully a round of golf this week!  Keeping On Keeping On….
I Create EXCEPTIONAL GOLF CLUBS
You Shoot LOWER SCORES!!
Tony