DECADE FOUNDATIONS 

Learning Opportunity!
Thanks Scott Fawcett – This Week ONLY!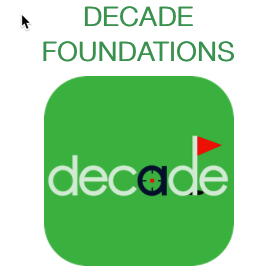 Here are two interesting and connected U.S. Open Facts.  First – Bryson Dechambeau had the highest final round Strokes Gained by a winner – 7.9 strokes gained – since Johnny Miller won at Oakmont in 1970.  Second – Will Zalatoris, current Korn Ferry Tour leader, played in his second U.S. Open at Winged Foot, and finished 6th.
The Connection? – both use Scott Fawcett's DECADE Course Management System.  Hum…
At the start of the Pandemic, Scott created a new version of DECADE that he calls DECADE FOUNDATIONS.  The video in THIS LINK (from Practical Golf) describes the terrific content that Scott has developed for Foundations.  I subscribed in April, and it was well worth the investment.
Well – for U.S. Open week, and for the rest of this week – Scott is giving golfers a one-month free subscription to Foundations.  All of the video content will be available to you.  CLICK HERE to access this wonderful offer.  If you take the time to watch the Foundations videos, your course management process and game WILL IMPROVE!
(And I bet all of you readers thought my post today would be about Bryson playing single-length irons, and how they can improve your game, and how I offer professionally fit single-length irons as an option for golfers – oh, I just did that!!).
I  Create EXCEPTIONAL GOLF CLUBS
You Shoot LOWER SCORES!!
Tony – STAY SAFE!