My Personal "Hit It Longer – Make More Putts!"
Shoot My Age Golf Improvement Plan!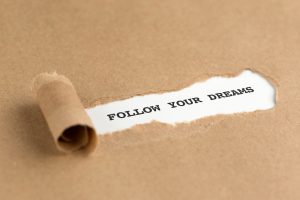 Here in Tennessee the weather has been ABYSMAL!!  But why not look for opportunities in the midst of the ugliness…they are always there. 
I will be 70 years old in August, and believe that – if I do the right things daily and focus on daily improvement – shooting my age is possible.  I shot 74 three times last year, and in at least one of these rounds I lost a few strokes in the last few holes because I chose to feel pressure about creating a great scoring round. My handicap is 7 – the lowest I think it has been in about 10 years.  
A great recent article – from Richie Hunt – helped me get excited about creating a move forward plan to CREATING THE POTENTIAL to shooting my age.  The main point of Richie's article is what he calls the "Power To Putting Principle" – "Essentially the further the golfer hits the ball off the tee, the more likely the average birdie putt will be shorter in length."  
So how do I see Richie's "Power To Putting Principle" applying to me – and maybe to you out there who want to Play Great Golf as you are getting a little older….
At my level of play, shorter birdie putts would be great – but also just the ability to hit shorter clubs into greens can pay off to the potential for lower scores.

My present driver – Wishon 919 11.5 degrees loft, 44-1/4 inches long, Aldila Rogue Elite Blue 65 R shaft, MOI 2850 – is a terrific fit for me.  At my present 88 mph swing speed, my great shots carry about 210 yards and roll out to 230 yards (sometimes longer).  And my shot dispersion is good when I create good swings.

But I am also a realist.  As I keep aging, unless I do something, my swing speed will decrease and my driving distance will decrease.  I am not ready for that to happen yet!

I think I would rather aspire to INCREASING my swing speed  – to in the range of 95 mph – and so as Richie suggests increase my potential to score lower.
Some of my club fitting and putting improvement friends – my age – have used the SuperSpeed Golf System to increase their swing speeds by at least 10 mph.  Oh, and this is the system "Phil" used to recently increase his swing speed by 6 mph. So it's TIME – I cannot wait for my system to arrive!!
Yes there is way more to scoring low than longer drives (like mental game, course management, great iron play, and a great short game including putting). But a well-fit driver that is easy to hit with minimal shot dispersion – and a commitment to a daily habit of working to increase my driver swing speed – it's going to be a fun ride!  I will keep you all in the loop about my progress.
I Create EXCEPTIONAL GOLF CLUBS
You SHOOT LOWER SCORES!!
TONY