Experiment + Experience = Learning!!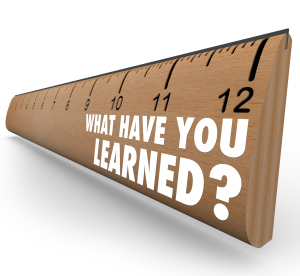 This past week I did something I had not done for quite a long time – I did some club performance testing on myself. The biggest reason I did this is that – from watching some of my most experienced and talented club fitting friends – a common element of their success is that they perform mini experiments to help them learn and improve.
I performed Flightscope tests with a number of the test iron heads that I have – my present Miura / Aerotech combination, some high-COR Mizuno heads, and the high-COR Wishon 771 head. I also took some video of my swing, to compare to what my swing was about a year ago.
I was somewhat surprised to find out that my swing speed had increased about 8 mph an hour since a year ago – thanks to grip improvements suggested from Mike McFadden and flexibility exercises from Brian Morrissey. I also learned from the video of my swing that I have not improved my swing as much as I had hoped – which is exciting, because this means there is even more improvement to my golf game that is possible.
Here are some points you can consider in terms of YOU doing Mini Golf Improvement Experiments:
First of all – it is FUN! Instead of hoping that you know what you do, you get feedback on what you actually are doing.

Second – it is difficult to really know what you are doing in your golf game without some type of testing.

Third – a great way during the winter months to do some experiments on yourself is to set up a "mini-lab" in your basement. I have talked about this before in terms of putting improvement. Why not experiment some with your putting setup and see if you get different feels and results? Maybe a bit longer or shorter putter, for example, might improve your putting setup and stance.

Finally – performing experiments on yourself gives you a firm basis for going forward and creating your own plan for improvement.
What a great time of the year to learn more about how you can improve your game! Test – Test – Test!!
What Experiments Have YOUR Recently Done To Improve Your Game – COMMENT BELOW.
Taking YOUR Game To New Heights!
Tony
Click HERE – Receive My Blog and Podcast By eMail