Driver Ball Speed Facts
And EXCEPTIONAL Driving Performance!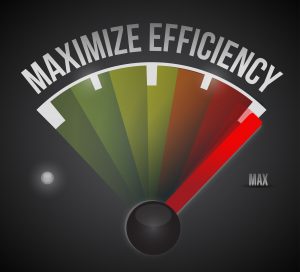 DJ, Justin, Brooks, Phil, and many others are bombing their drives.  And I recently saw a Twitter post talking about Ball Speed Wars in terms of comparing the performance of the new OEM driver head options that are available for golfers.
So – since I like to share the truth with those of you here – what is the Truth, and what are the Facts, about Driver Ball Speed?  The truth and the facts are based on some simple information – so read on and find out!
Yes, one of the things that can help golfers to drive the ball longer is Driver Ball Speed.  
Ball Speed comes from two main things – 

Driver Swing Speed – how fast we swing the golf club, and 
How well we Transfer Energy to the golf ball to create Driver Ball Speed.  Energy transfer is captured by a term called Smash Factor which is…
Smash Factor = Ball Speed 

divided by Swing Speed.

My very smart friend Dave Tutelman wrote an article how to calculate Smash Factor in THIS LINK.  Smash Factor depends on golf ball and golf club mass, golf club loft, distance you miss the sweet spot of the club face, AND…
The Coefficient of Restitution – COR – of the club face.  Most of you I think have heard the term COR.  It is basically the

"springiness"

of the clubface.
The USGA and the R/A rule is that the COR of a club face cannot exceed 0.83.  And every driver being built and designed for maximum performance is being built with a COR as close as possible to 0.83.
Because the COR of all driver designs is as close to 0.83 as possible, the Maximum Achievable Driver Smash Factor for all new drivers is between about 1.48 and 1.50.  
So here is the punch line related to all of these facts….
For ALL Well-Designed Drivers
The Maximum Achieveable Ball Speed
Is 1.48 to 1.50 Times A Golfer's Driver Swing Speed 
In 2019 – In 2020 – In 2025 – In 2030 – In All Future Years
Or Unless The USGA Changes The COR Face Rule.
So you are looking to be fit for a new driver with the desire to hit the golf ball farther?  Here are some simple suggestions…
If you hit a driver and the emphasis is totally on driver ball speed and you find one that gives you greater ball speed than your present driver – well, you might accept these results and spend your $500 for that driver. OR you might want to be sure your driver ball speed is optimized…
Testing for ball speed is not enough if you want optimum performance.  A true custom fitter will also look at smash factor, and will be sure to find out if you are making center face driver contact consistently.
And yes there is much more to finding an optimum driver for your game – like launch angle, ball spin, face angle and path at impact.
Finally, just a thought – There Are No Short Cuts To Exceptional!
Now you know the Truth About Driver Ball Speed – not everyone does, glad you are here to let me share it with you!
I Create EXCEPTIONAL GOLF CLUBS
You SHOOT LOWER SCORES!
TONY