Some Happy Golf Birthday Week Blessings!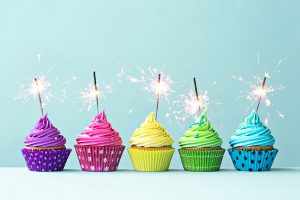 Friday August 3 – 69 years old and still kicking strong!  I hope you will not mind me being a little more rambling in my post today – I wanted to share some things I am pleased about on a variety of topics.
=========================
About 2 months ago, I did a podcast that I titled My Putting Yips Experience. Well, I thought it only fair to provide a little update on some of the fantastic things that have happened since that time.  My putting has been – for the last month – better than I can remember it in recent memory.  I would say there are three main contributors to that – and each is probably of equal importance:
First, I converted exclusively to putting with a Claw Grip.  For awhile, I fought making this change because I felt like to putt well you have to use a conventional putting grip.  Then I realized – Get Over It! If you watch Tour Players many of them use a non-conventional putting grip and do it successfully.

The second contributor I would say is kind of amazing.  "All Of A Sudden" about a month ago, I started paying a LOT more attention to aiming my putter at address.  I realized that I had gone a long time not attending to this.  So my putting routine because Attentive Aim – Set My Stance – Let Go And Putt. EVERYTHING improved – super speed control, more confidence with hitting my putting lines EVEN THOUGH I stopped obsessing about line – and simply more confidence putting.

The third contributor is I think equally important if not more important than the other three.  I owned up to being anxious about a lot of things in my life, and started taking actions to calm down and relax.  I became more dedicated to doing daily 10 minute

Focusband

sessions and 15 minute Headspace meditation sessions.  And I found a book  – LINK HERE – that helped me to create some very effective strategies to understand anxiety –

"Whatever Happens, It's OK."  

So bottom line – I am GLAD I have had the experience of the putting yips, they helped me understand and improve. Christian Marquardt in particular – thank you for your help.  (Oh, and did I mention that last week I shot 74 – lowest score in about 3 years?!).
=========================
Check out this picture of me with the newly formed Roane State Community College Golf Team! I am about to start helping them improve their putting – and know that this will be a meaningful experience for THEM.  Thank you Coach Chris Griffin for giving me this opportunity.
=========================
Finally – THE BEST FOR LAST!  My friend Mike Crews did a full bag custom fitting with me recently, and here is the feedback he provided on his new golf clubs. And thanks also to Des Mahoney for the swing instruction he provided to Mike…
"Hi Tony.  Yes, I have actually had several chances to play last week and once this week.  The irons are the best I have hit in decades.  It took a little while becoming accustomed to the feel of the lighter club, but since then I could not be more pleased.  And the metal woods, WOW, I have never had a set that I could hit so well.  I am very consistent with them and the trajectory is ideal – good height.  I have never had a 3 metal that I hit as well as this one, and the driver smokes. I am getting surprising distance with this driver, nothing measured yet, but longer than my prior driver.
Des has certainly helped me, we have had four sessions together and my recent scores are showing some improvement.  My swing is becoming more efficient and compact.
All in all, I am well pleased with the new clubs and swing improvements.  I am more excited to play and practice now than in a good while.
Thank you so much for all of your help.  Regards – Mike"
The clubs I created for Mike are not clubs he could have purchased from an OEM "custom fitting."  LOWER SCORES are on the way for him!
Bringing YOU The Custom Club Fitting Experience
Of Your Life – AND Lower Scores ALWAYS!
TONY (the birthday boy!)