Learn From "Atomic Habits"
To Supercharge Your Golf Habits In 2019!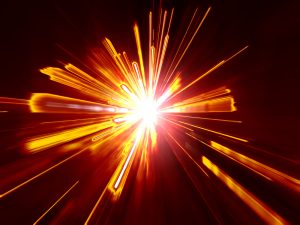 "Put Your Shoes On." Yes dear! My wife and I know we need to walk each day and get more exercise – and surely this will help my fitness and golf.  I now think a key to doing this is to create a daily ritual – to Put My Shoes On each morning.  Once we do that, out the door and walk and enjoy getting more fit.
I am about half way through reading what I know will be one of the most valuable Improvement Books Of 2019 – "Atomic Habits" by James Clear.  This book was published late in 2018, and if you are looking to create some new improvement areas in your golf and your life – you need to read it.  
"Atomic" definition – "an extremely small amount of a thing, and a source of immense energy and power."  "Habit" definition – "a routine or practice performed regularly."  Developing a ritual as a cue to create a new daily walking habit came from this book.  Here are a few small snippets to wet your appetite to read it…
The book is organized around what James calls 4 Laws for creating new habits and changes – "Make It Obvious, Make It Attractive, Make It Easy, Make It Satisfying."  All of these make sense, but he dives deep into why these laws will help to create change.
One of the book subsections is titled "Forget About Goals, Focus On Systems Instead."  This concept resonates with me.  Yes I want to help to delight more golfers in 2019, and to play better golf and perhaps to shoot my age this year (69 or 70 if you wonder).  But I believe that if I concentrate on doing small things to improve my business, my golf, and my life each day – I will have the best opportunity of having these results happen.
Finally, the first section of the book is titled "Why Tiny Changes Make A Big Difference."  Do small things correctly each day – be patient – great results will happen!
One of my cues each day is a note I have in my daily calendar – "Do Something Great Today!"  Great doesn't have to be big – it can be anything to keep improving and growing.
James has also created a new resource called the Clear Habit Journal.  Yep, I have ordered it and will have it this week.  I am looking forward to using it in my golf and life.
Do Something Great Today!
I Create EXCEPTIONAL GOLF CLUBS
You SHOOT LOWER SCORES!
TONY