The 13th AGCP Roundtable Event:
Creating Great OUTCOMES For Golfers!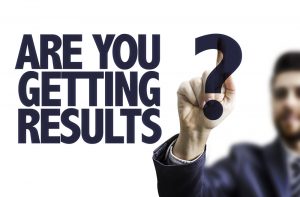 In a recent social media post I read, a golfer was frustrated that he has not been able to improve his driving performance.  He said these interesting words – "To me it seems like fitters just want to sell you a club."
Well, this Tuesday I drive to attend the 13th Association of Golf Clubfitting Professionals – AGCP Roundtable learning event (in Columbus, GA) for true custom club fitters.  
We share information to help us to help golfers to Achieve Valuable OUTCOMES from true custom fitting – Best Accuracy, Distance, Feel, and Consistency – to allow them to Shoot Lower Scores.   
The Roundtable will include 3 days of presentations on different topics related to improving our custom fitting and custom club fitting abilities.  And also evening get togethers to share even more that is not discussed in the presentations.
Some of the Roundtable presentation topics will include evaluating putting performance, MOI club building procedures, custom fitting for weight and D plane, club counterweighting principles, club building shop tips, and more!
I plan to discuss the most important things I learned – for custom fitters and for golfers – in my next Podcast (live next Monday or Tuesday).  
In the meantime, if YOU get frustrated with a "fitter who just wants to sell you a club," consider contacting an AGCP true custom club fitter in your area – Find An AGCP Certified Club Fitter.  Mr. frustrated social media post golfer – you might want to check out this link!
=========================
(Oh, by the way – last week I posted about adding a counterweight to my reshafted driver – well, I added a 15 gram weight 3-1/2 inches down the shaft – improved driving results and I shot 75!).
I CREATE EXCEPTIONAL GOLF CLUBS
YOU SHOOT LOWER SCORES!
TONY