The USGA Distance Report And YOUR Golf Potential:
One Golfer's Personal Perspective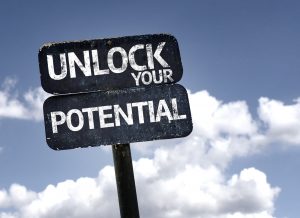 The social media buzz and discussion about the recently released USGA Distance Report continues. Last week I read the most fascinating article yet related to this report.  MyGolfSpy commented on a recent response to the Distance Report from Titleist – A Perspective on the Distance Insights Report.  And just in case you might miss this link within the Titlest response, be sure you look at this set of slides called Tradition and Technology.  For certain Titleist has a vested interest in not – as MyGolfSpy says – "rolling back anything."  But the Titlest response is simply a well-written golf article and interesting read!
We all have the right to have a view on whether or not hitting the golf ball farther is an issue for golf.  Here are my personal thoughts…
There are SO MANY WAYS that golfers at all levels of ability can improve their games – optimized equipment, improved fitness, how we practice to improve, game management, the mental side of the game are some of these.

The world's best golfers are the models for all of us mortal golfers on what is possible.  As long as they are working to improve within the rules, they should be allowed to.

My view is the BIGGEST reason that Tour Players are hitting the ball farther is they are becoming better and better athletes, and using the now available knowledge and technology to optimize how they can hit the golf ball.  And we ALL can learn from that!

So USGA – rolling back technology or bifurcation of the rules is not necessary – let the "best of the best" achieve their personal "sub 4 minute miles" and their "sub 2 hour marathons" – they inspire ALL of us to improve in our desire to SHOOT LOWER SCORES!
I would LOVE to hear any views you have in the COMMENTS SECTION BELOW!
I Create EXCEPTIONAL GOLF CLUBS
You Shoot LOWER SCORES!
Tony