Improve Shot Mechanics AND Feel!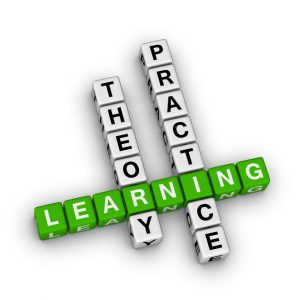 OK, I confess – I have read about and blogged about the value of using Variable Practice Techniques to improve my short game. But I have not drunk enough of my own "Kool Aid." Until this past Friday.
All of the modern day research and results makes it clear that – if you really want to improve your golf game – one of the best ways is to not hit the same shot over and over – but to practice different shots of different types.
So I committed myself to practicing what I have been preaching. For about 45 minutes before I played this past Friday, I used the following short-game practice approach:
I practiced with my 50, 54, and 58 degree Edel wedges (I love these wedges!);

I dropped 10 balls at different locations from the practice green. I hit 10 shots with my 50 degree wedge – varying type of shot – low runner and higher pitch – and hit each shot to a different target on the green. I never hit the same shot twice in a row;

I took a 5 minute break;

Then I did the same with my 54 degree wedge (different targets, different types of shots). Then a 5 minute break;

Then the same with my 58 degree wedge (different targets, different types of shots). Then one final 5 minute break;

Finally, I hit 10 shots out of the bunker with my 58 degree wedge. Every shot different in terms of distance and target.

​
​I had two major – at least for me – experiences from this type of practice:
First this was WAY MORE FUN TO DO than what I typically do which is to hit most shots to the same targets from the same locations. More engaging and interesting;

Second – particularly for the bunker shots – I had a sense that this practice approach helped me to develop more FEEL creating different types of shots. Usually I hit almost all bunker shots about the same distance. Does this really happen on the golf course – of course not!
​I can see that continuing this practice approach is going to help me become more comfortable with all types of short game shots. More confidence – better results – lower scores.
How about YOU? Can you apply this to your practice sessions? Can you suggest an even better practice approach? Please comment.
Taking YOUR Game To New Heights!
Tony
Click HERE – Receive My Blog and Podcast By eMail