Learn More At My Mizuno Fitting Day, June 27!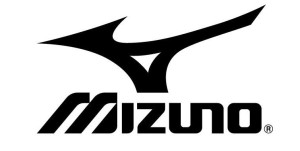 About four years ago, I spent two days with Dana Upshaw at Dana Golf in Warner Robbins, GA. – doing my best to soak up his club fitting knowledge. I quickly noticed how he obtained great results with Mizuno irons and the Mizuno iron fitting system. I decided then that Mizuno would be the one OEM iron fitting cart that I wanted to have available for golfers.
In 2014 I realized that goal, and started using the Mizuno iron fitting system in my iron fittings. I have had some very good success with Mizuno irons, for the following reasons….
I quickly learned that the

Mizuno DNA Shaft Optimizer

system works better than I could have expected. In almost every successful Mizuno fitting, the final shaft choice has come from applying this Shaft Optimizer tool.

As I expected the quality of the Mizuno irons is excellent and fittings often result in high shot smash factors, increased distance, and good shot consistency.

I spent a day at the Mizuno R&D Center near Atlanta, GA this past April – this helped me learn how to better use all of the options in the Mizuno fitting cart in my custom fittings.

The majority of golfers who I have fit into Mizunos have realized that I can improve the performance of their clubs by doing a final club rebuild – to MOI Match their irons, and also

FLO

their iron shafts. This makes a great Mizuno product perform even better.
My consistent feedback from Mizuno customers – where I have also MOI Matched the irons and FLOed the shafts – is that they not only get improved distance, but the feel and consistency of their shots are better than expected.
I hope to show you more at the Mizuno Fitting Day at the Centennial Golf Course in Oak Ridge, TN on Saturday June 27 – from 10 am to 2 pm!
Taking YOUR Game To New Heights!
Tony