New To My Toolbox – EI Shaft Profiling Software!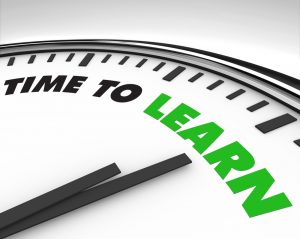 Last Thursday a good friend did a very successful iron fitting with me. The combination of the Mizuno 850 iron head, C Taper Lite S flex shaft, and other fitting parameters produced 20 more yards of carry distance, better feel, and better fall flight for him. As I think I have discussed here before, the Mizuno DNA Shaft Optimizer Tool very often identifies some very good candidate iron shafts for a golfer. His first shot with this combination carried 190 yards, more than 20 yards farther than he was achieving with his present set of irons.
The question that is always in my mind after a successful fitting, though, is WHY DID THAT SHAFT PRODUCE GREAT RESULTS? Over the past few weeks, I have started down the road to get a bit smarter in understanding why specific shafts can work well for specific types of golfers.
Russ Ryden is a Golf Digest Top 100 club fitter and owner of Fit2Score Golf. Over the past few years, he has been developing an instrument to measure what are called "EI Shaft Profiles" for driver, fairway wood, hybrid, iron, and wedge shafts. This link provides a basic description of Golf Shaft EI Profiling. Russ also has a public web site called Golf Shaft Reviews where he publishes basic data from his golf shaft measurements.
Recently I subscribed to the proprietary version of the EI profiling database that Russ has created. Wow, do I have a lot to learn! But one of the interesting parts of this data base is a full set of EI profiling data for the 29 test shafts that are in the Mizuno iron club fitting cart.
So back to some basics about how the C Taper Lite S shaft differs from the True Temper Dynamic Gold S300 flex shaft the golfer is presently playing in his irons. First, the C Taper Lite shaft is about 10 grams lighter than the Dynamic Gold S300 shaft. Most likely, though, the most important difference is in the flex profiles of the two shafts. The measured EI profiles show the C Taper Lite S is significantly softer in the butt and mid sections compared to the Dynamic Gold S300 shaft. Though both shafts are noted as "S flex" shafts, the C Taper Lite is a totally different beast – and for this golfer, a great fit for how he swings the golf club.
So – I am in "early learning stage mode" for making the best use of this new element of my Toolbox – but so far so good for GOLFERS!
Taking YOUR Game To New Heights!
Tony