Golf Club MOI Matching
Equals High-Performance Golf Clubs!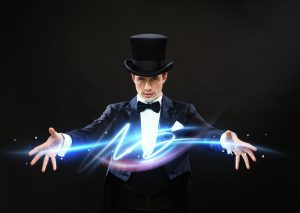 To create high-performance golf clubs, true custom club fitters have MOI club matching knowledge in their "bag of tricks."  MOI matching – instead of swingweight matching – is a far superior way to create custom clubs from a custom fitting.  
Sometimes golfers come to me to have some or all of their clubs "retrofitted" to an MOI matched set – today I describe a recent success story.
A golfer recently did a wedge fitting with me, and he was aware of the benefits of MOI matching.  He plays with True Temper XP 95 R300 shafts in his irons, and wanted me to create wedges that would match the feel of his "best performing" 8 iron – MOI 2730.  I fit him to Edel 50, 54, and 58 degree wedges – all built to the MOI of his 8 iron and all the length of his present pitching wedge.  He loves these – and now his 8 iron through his wedges all feel the same to swing.
But he ALSO wanted me to retrofit his 3 hybrid club.  It had a 50 gram hybrid shaft in it (compared to his 95 gram XP 95 iron shaft), and not only was the hybrid way lighter than his irons, but had an MOI much lighter – 2700 – than his best performing clubs.  I rebuilt his 3 hybrid using the same XP 95 shaft in his other clubs, and to a best-possible MOI of 2740.  Now instead of hating this club he loves it – and has confidence with it on the golf course!
My personal playing experience – and that of all of my custom fitting clients – is that golfers playing at ALL Levels benefit from playing with MOI-matched clubs.  If you are now aware of details of MOI club matching, the podcast interview I did with Richard Kempton provides information and links to help you learn more.
===============
AND – since today is the 15th of the month – if you do not subscribe to my monthly Game Improvement Golf Newsletter – CLICK THIS LINK to read it!
I Create EXCEPTIONAL GOLF CLUBS
You SHOOT LOWER SCORES!
TONY