Playing Your Best Golf
Always Starts With YOU!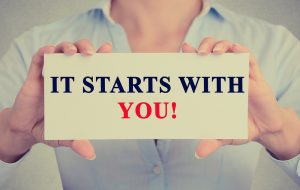 It is EASY to overlook "little things" that can help you improve in ANY area.  A wake-up call for me happened last week when I read This Twitter Post from Kirk Oguri – PGA Professional and Master Fitter at Pete's Golf in New York.  I thought – "Why Haven't I Done That Before?" – and now will in every custom fitting.
Self Evaluation is a great way to start – or continue – efforts to play your best golf. There are two self-evaluation forms on my web site – one for all golf clubs, one for putting – that I insist every golfer complete before they see me.  Recently I received a completed putting form from a golfer, and part of the reply was "I bet you will not like this information!" Far from it – I loved it!
So here are the two Self Evaluation Forms that are presently on my web site…
Golf Club Self Evaluation Form
Here are three suggestions and requests…
If you have not already done so, complete one or both of these – the results will automatically be sent to me.  I will provide some comments on every completed form I receive.  And you will have a copy then of the completed form when I sent it back to you.

If you decide to not complete the form, at least look at the questions – and see if any of them may help you think of something to help you improve your game.

Finally, I would love some feedback on the questions.  How can I improve them, what can I add to make the self evaluations better – click the COMMENT link below this post with any suggestions.  Thanks!
Bringing YOU The Custom Club Fitting Experience
Of Your Life – And Lower Scores ALWAYS!
TONY