Golf Shaft Flex – What Golfers Need To Know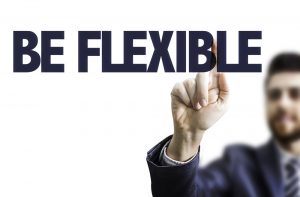 There was a recent MyGolfSpy Twitter post that asked this question – "Should there be a standard when it comes to flex in golf shafts."  75% voted yes, 24% voted no.
10 years ago when I started as a custom fitter, I would have said Yes.  But now – well, I am more in the No camp.
It is not that shaft flex – as listed on a golf shaft, and as a measure of the overall stiffness of a shaft – is unimportant.  But the truth is that there is WAY more about a golf shaft that is important to how it will perform for Your Golf Swing.  Like the overall bend profile of the shaft, and the total weight of the shaft, and the tip stiffness of the shaft.
So here are some simple thoughts to consider for golf shafts and your golf game…
Yes, use listed shaft flex as a initial guide for what give you the best performance results for your golf swing.  But be tested with a number of shaft options.  Two golf shafts listed as "S" can have wildly different bend profiles and tip stiffnesses – and so perform differently for golfers. I have helped golfers with slow swing speeds gain distance with S flex shafts with stiff tip sections.  

Absolutely do not assume that a lighter shaft will give you more ball speed and more distance.  In fact for some golfers the opposite may happen, a heavier shaft may produce better performance results.  One of my custom fitting friends, Keith Chatham, has talked about a number of female golfers who get better driver results with 75 gram shafts – not what you would think would happen.
If you DO want to know a lot more about details about how golf shafts perform, consider a $10 yearly subscription to Russ Ryden's Golf Shaft Reviews web site. Lots of great information there!  
=========================
I hope (!) some of you reading this are wondering Why No Podcast Today? Unfortunately there was a scheduling conflict with the interview I planned to do next week.  The next interview will be published on Monday October 16.
Until then though, enjoy this link to the 5 Most Downloaded Golf Improvement Podcasts!
Bringing YOU The Custom Club Fitting Experience
Of Your Life – And Lower Scores ALWAYS!
TONY