Single Length Irons Are NOT A Fad!!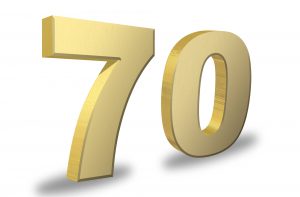 Well readers, I have been Double Jealous for about a week.  In a recent AGCP forum blog post, Gene Brosky of Brosky Golf in Nashville, TN dropped this little goodie.  He is 79 years old, and recently shot 70 – and had his 4th hole-in-one in the past 3 years.  I now call him Mr. 70!!  He did all of this (including all of his hole-in-ones) playing with his Wishon Single-Length Irons shafted with Aerotech SteelFiber i 70 A flex shafts.
Gene's results are not a fluke.  I recently did a fitting with a golfer who was intrigued with the idea of Sterling single-length irons.  He also was fit with Aerotech shafts – in this case Aerotech SteelFiber i 80 A parallel tip shafts.  Here are some of the things he shared with me about the performance of his new irons…
"My goal setting out was easy-to-hit, arthritis-friendly, one-length golf clubs. Tony at Game Improvement Golf accomplished this for me and more.  I love the way the clubs hit, and have no intention of going back to traditional length irons.  More specifically, the shorter 5 and 6 irons were a hoot from the start to hit – no break-in period.  One surprise for me with the Sterling club head – Aerotech SteelFiber shaft combination is extremely straight hitting.  I am not sure if the shaft or club is responsible, but my default shot is a straight ball for the first time in my golfing life!"  
Some may think that these are isolated results, and that single-length irons are a fad.  Well – large changes often start out with skepticism.  One pretty good golfer – Greg Norman – recently said this about "if I had to do it over again" and playing single-length irons.
Single Length Irons are NOT a fad!! If you are intrigued about playing with single-length irons – and are looking for someone who is a true custom club fitter who has a full single-length iron fitting system – well you know who to contact!!
I Create EXCEPTIONAL GOLF CLUBS
You SHOOT LOWER SCORES!
TONY